Credentials
We are proud to be members of the following organizations.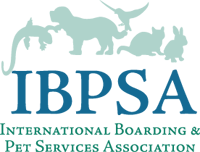 International Boarding & Pet Services Association (IBPSA)
The International Boarding & Pet Services Association is a professional business association that provides business resources, industry expertise, staff education and training, certifications, and legislative support for the pet care services industry. IBPSA Members include the owners and employees of pet boarding and daycare facilities, groomers, dog walkers, pet sitters, veterinarians, trainers, and holistic care pet care providers.
---

Better Business Bureau (BBB)
BBB maintains Business Reviews on more than 4.5 million businesses and rates them based on complaint histories, responsiveness to customers, licensing, legal and government action, and other factors. Only Accredited Businesses that meet the BBB Code of Business Practices are permitted to display the BBB logo in their marketing and place of business.
---

Association of Professional Dog Trainers (APDT)
The Association of Professional Dog Trainers (APDT) is a professional organization of individual trainers who are committed to becoming better trainers through education.
---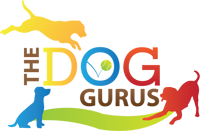 Dog Gurus
The Dog Gurus provide pet care professionals with the resources and knowledge they need to successfully launch, grow, and profit in the industry. With a focus on the safety and well-being of dogs, owners, and professionals, especially in the off-leash, group-play environment, members of the Dog Gurus community have access to the latest industry trends and ongoing learning tools that help promote a better understanding of an animal's needs and the best way to effectively care for them.